Master Ryan Potter
Owner, Lead Instructor
Master Ryan Potter is a seventh degree black belt (Shihan) who has been heavily involved in martial arts, specifically in Tang Soo Do, for over 30 years. His experience ranges from teaching children, ages three to adult, for more than 20 years. He has lived in and been a part of the Conejo Valley area for over 30 years while also being a resident of Oak Park for the more than 10 years.
Having been active in martial arts with local schools and camps for the past 10 consecutive years, teaching karate to local youth has made Master Ryan well known amongst the community for over a decade! He is goal-driven and possesses the strong desire to gather the community, individuals, and families together with the ambition of helping to create not only proficient martial artists, but to provide service and assistance in regards to respect, confidence, and self-control. Master Ryan has worked with celebrities such as Kaley Cuoco (from the "Big Bang Theory") with various martial arts based training and choreography in the entertainment industry!
Finally, Master Ryan's objective is to implement a cohesive program where students cannot only reach their full potential in martial arts and self-defense, but can also learn to be exceptional and improved people in individual and group settings, resulting in the satisfaction of their specific and associated needs.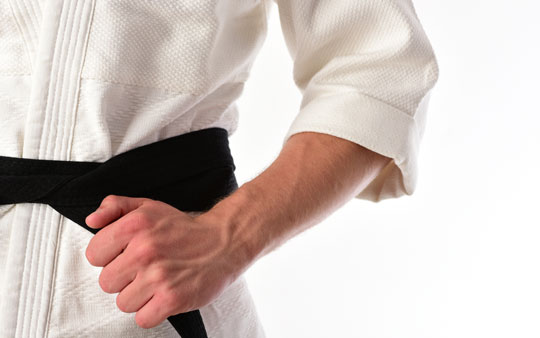 Studio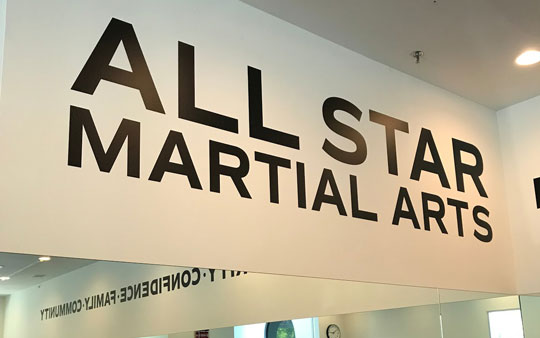 Our karate studio at All Star Martial Arts is a clean, safe, traditional dojo, with necessary modern amenities in order to ensure the best of the best training environment for our students. Our mats are designed specifically for martial arts, and are of the highest quality. The mats have one-inch of padding, while offering superb traction to avoid accidental slipping. They are also anti-absorbent, ensuring the studio remains clean and sanitary.
For viewing, beyond the lobby's comfortable seating, we have bench seating along the entire back side of the mat for the convenience of anyone observing our classes. With over 2,000 square feet, excellent lighting, a clean restroom that is toddler friendly, our facility is as top-notch as they come. See for yourself, and be welcomed warmly when you arrive!
Objectives
Our objectives are simple at All Star Martial arts: We will provide the absolute best karate learning environment possible, leaving our students with the precious knowledge, lessons, and experiences our studio has to offer for the rest of their lives.
Martial arts is not just a sport, it's a lifestyle! Along with our five key values of respect, integrity, confidence, family and community that we constantly convey to our students, we want to implement a new revolution of martial arts that sets a new high standard of karate; a way for people to pass down from generation to generation not just extremely practical ways of self defense, but to have life lessons learned, practiced, and remembered. We invite you to be part of this movement. You, and everyone else who is reading, this is our objective. Rise with us!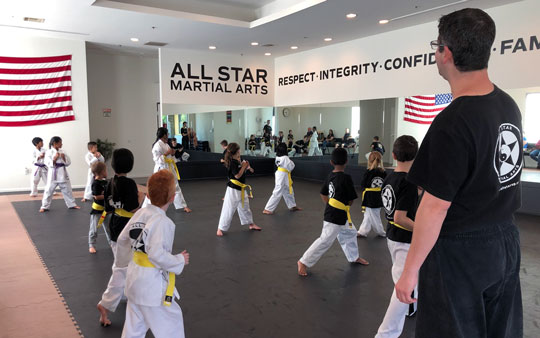 Respect
Respect is one of the most important, if not THE most important, values in not just martial arts, but as a way to live life as a whole! This critical value spans from having respect for one's self, to one's family, one's friends, strangers, and even other forms of life. To have respect is to have an understanding of kindness and an understanding to act on what is right, even if one's beliefs are different from one person to another, having respect for that difference is key. Our system is based on this belief and expands outward to many other ways to convey how to be the most genuine person one can be and to constantly try to improve to be a better person every day!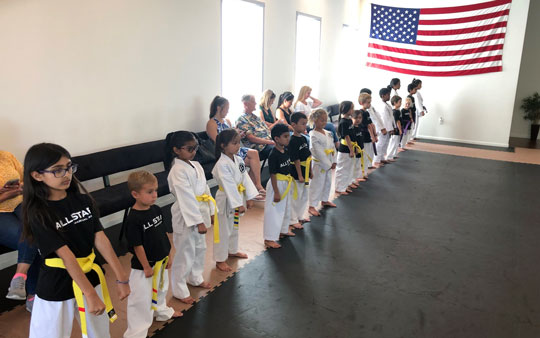 Integrity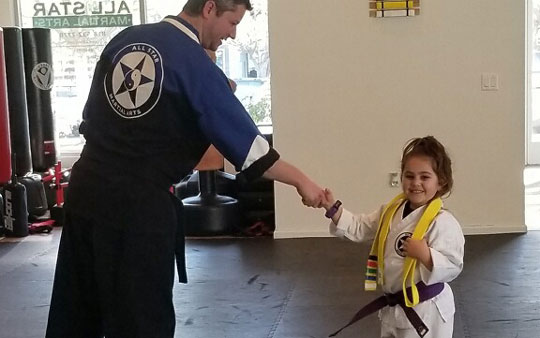 Integrity is something often not taught enough in schools. The ability to have a conscience that drives one to do the right thing, no matter, or who is watching, becomes a staple value in order to receive the most trust from anyone. A proven act of kindness and doing what is right can never go wrong. This is yet another high prioritized value that our system conveys to our students. Be not just a genuinely good person, be the best person you can be!
Confidence
Confidence is often the biggest factor in success, or failure. Those that have confidence in themselves to take on any task become the great names and heroes that we come to know today. People that lack this very important life value not only fail to succeed in a desired task, but end up being bullied, feel emotionally incapable, and have an overall pessimistic view on life. This is unacceptable to us! Confidence is an enormous focus in our system to positively reinforce techniques, both mental and physical, to our students. We want nothing more than for everyone in or out of our studio to succeed!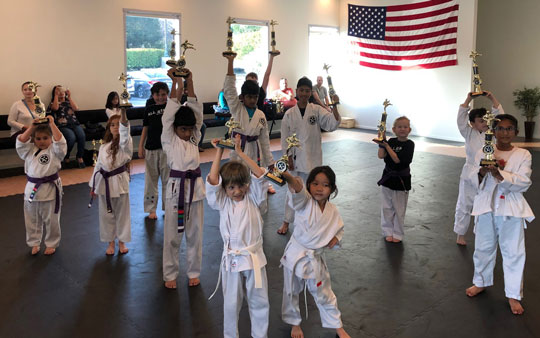 Family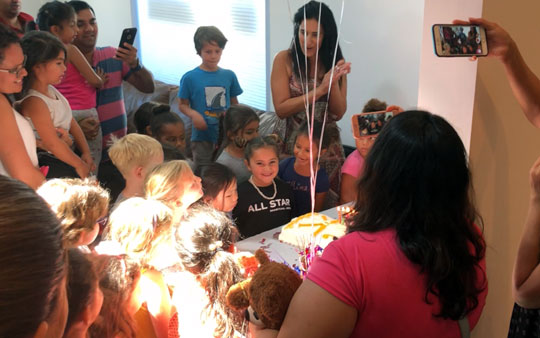 Family, and the respect for one's family, has deep roots into the vast majority of styles of martial arts. At All Star Martial Arts, we work with our students to ensure that this moral value maintains its importance. When family values are reinforced, common goals within families become achievable. As one of our five key values, having respect for one's family elevates not just the individual student, but those closest to them!
Community
Community is not just a place to live, it's a place to thrive! Why just be a neighbor, when you can be a friend? We focus on this value by purposely bringing our beautiful community together by hosting events such as a movie night in the studio, picnics at the park, meetings at the beach, and going to the movies; all of which are designed not just for our students, but for anyone else in our community that wants to join us. Lend out a hand, literally, and explore new possibilities with us and meet new friends from all around our area!